Every business owner needs a colour copier or a similar machine. Therefore, making the right decision is important. This is always true if you are purchasing machines and devices for the office. If you are starting, you might consider investing in a copier. If you don't have enough budget to purchase a brand new machine, you might avail yourself of the different copier leasing services offered by any company.
A simple copier can perform different works that are needed by your office, including faxing, scanning, printing, and copying. Additionally, a colour copier can also help your business to grow by handling huge workloads.
Various copiers have different price ranges. So, one of the crucial factors you need to take into consideration when buying a copier is your budget. On the other hand, some copier leasing companies offer low-budget copier leases. 
In this article, we have listed the top colour copiers you might want to purchase for home or office purposes. Each of them is reviewed thoroughly. This will help you to find the one that suits your needs and requirements.
Kyocera ECOSYS M6235cidn
If you are looking for a colour copier that features improved flexibility and desktop power feature, then the Kyocera ECOSYS M6235cidn is for you. This is one of the innovative colour copier models produced by Kyocera. It features a touchscreen tablet-like interface, which enables you to operate the device seamlessly. Aside from that, it also comes with an Apple AirPrint feature, enabling you to print wirelessly. This is one of the budget-friendly copiers you can find in the market. You can enjoy powerful colour copier features without making a dent in your bank account.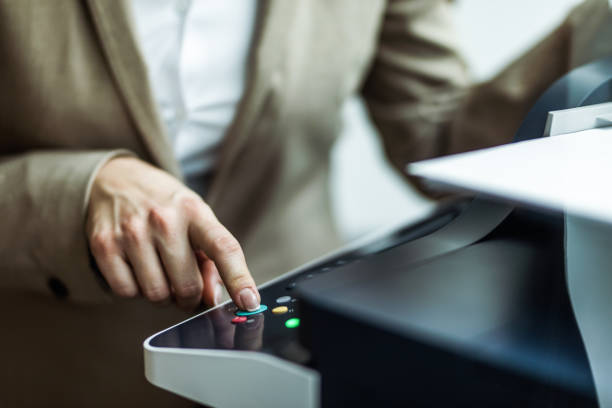 Lexmark CX517de Color All-In-One
The next on our list is the Lexmark CX517de Color All-In-One. As its name suggests, this is an all-in-one machine. This means that it enables you to scan, copy, and colour-print a maximum of 32 pages every minute. In addition to that, it is also packed with mobile print capability, duplex scanning, and advanced security features. It also includes Lexmark's very own Unison Toner. This exclusion helps your printing cost low. Aside from the Unison Toner, the machine also features toner yields.
Xerox VersaLink C405
The next colour copier on our list is the Xerox VersaLink C405. It has an enabled Xerox ConnectKey Technology that offers seamless integration, flawless reliability, and innovative productivity. Not only that, but this machine also offers you a cloud connection together with a personalized mobile-ready application. Among all the colour copiers we reviewed before, this one has the highest-ranking percentage in terms of print resolution. This machine provides fine-line detail, colour vibrancy, and 600 x 600 dpi. This machine can print more than 80,000 individual pages monthly and 36 ppm. It is also very affordable and the manufacturer offers a one-year warranty. This means that you can request a refund when you think this machine does not suit your needs.
If you are planning to purchase a colour copier for business or home use, aside from its price, it is also crucial to take a look at its features offered. The colour copiers we mentioned above are the ones that stand out among the choices. Aside from that, most of them are budget-friendly. So, whether you have a tight pocket, you can get the best colour copier that you will surely enjoy using.
Apart from the features and prices, you should also take into consideration the expandability, capacity, suppliers, operating costs, quality, and speed of the machine before placing your order.
If you plan to get copiers for your office in Tucson, you can opt to buy copiers or lease copiers in Tucson. We can give you the option to get the copier that you want. You can contact our local copier leasing services department in your location.
If your Location is around Tucson, you may call us at (520) 200-8444, our personnel for copier leasing in Tucson will assist you. If you are also looking for copier repair services in Tucson, you may contact our copier repair personnel at the same number.