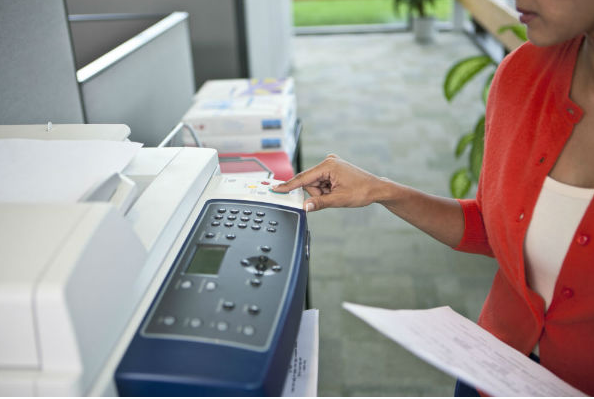 Renting printers for the office can be a handful especially when faced with the different models and features now available in the market. The choices could be intoxicating knowing what these machines can do for the modern business.
It can be made simple though if you know exactly the duties you expect from it and not wander more. When you have made a list of the things you require from an office printer, you can now start with checking options with the necessary features to avoid paying for features you are not going to need anyway.
If you are in Tucson and you are looking for a Copier for your business, you may contact Clear Choice Technical Services in Tucson. You can ask about Copier Leasing Services in Tucson, Copier rental services in Tucson.
What marketing materials are you producing with the machine?
Although it is not common for businesses to have an in-house team to create promotional materials, it is definitely cost-efficient. If you have this task included on your list, find a printer which can print good quality photos and images. There are two factors to consider when looking for a printer for this job.
Resolution: Marketing materials demand great resolution for the images and photos used. High quality resolution must be ensured so as to bring more clients to your doorstep rather than seeing your printed materials on the trash bins. Between laser and inkjet, the latter is designed for photo printing.
Media: Consider the size of your paper for the marketing materials. Look for printers that can produce good quality on the specific media you will be using for the task. Inkjet printers can provide large size photo prints in good quality; the ones most ideal for posters as well as flyers.
What price range are you looking for?
So when starting up a small business, find a printer that is both efficient enough for your needs and one that perfectly meets your budget. It does not have to cost a fortune to keep a business running. More than ever, you can find printers at affordable prices everywhere.
Have you thought about the operational costs?
For new businesses, you do not need a printer that eats up a huge chunk of your budget. Look for printers with low running costs and check the availability of its printing consumables like toner or ink cartridges.
Why not multifunction printers?
Most of the printers in the market recently are designed to be an all-in-one office machine. Gone are the days when starting up a business means allocating budget for three office machines; the scanner, fax machine, and printer. Today, a single printer can perform all the basic tasks in the office, which makes it the most cost-efficient. You can perform printing jobs, on top of the scanning and sending fax messages tasks. Also, this can save up space in the office because these compact printers can just sit comfortably on an office desk.
Have you heard of the WiFi feature?
Most printers are now offering wireless connectivity feature. If you are running a networked office, sharing resources like your multifunction printer is beneficial.
Bigger businesses require renting printers to produce a substantial amount of output every single day. If this is what you require, look for fast printing machines with high paper capacity. Your best option is to check among medium to large size printers because they are more likely to meet your needs.