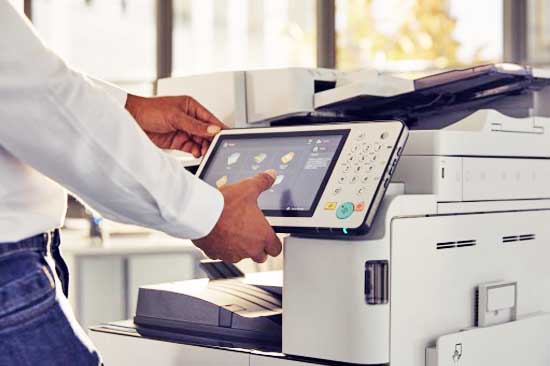 It is common in an office to find many pieces of equipment. One of the vital machines needed is a copier. The top reason for it is because it produces more copies of documents promptly and cheaply, unlike using a printer all the time. It is costly to buy a copier machine. That is why copier leasing services exist.
But one thing that companies are not informed well about is the processes done before deciding to lease. Here is a step-by-step guide if you are considering availing copier leasing services in Tucson.
Decide between leasing and buying.
Before taking into the specific steps, businesses ask themselves whether it is wiser to lease or purchase a copier. In the end, they always choose leasing.
Copier leasing services provide more convenience to their clients. Offers often include routine checking of their machines, maintenance, and troubleshooting. This helps the business save thousands of cash from hiring private technicians if they purchase.
Since most quality copiers cost $13,000 to $65,000, it may be too big for companies to purchase and upgrade again. That is why leasing offers monthly payments fit for the budget.
Check if you are qualified.
After deciding, check if you are qualified to avail copier leasing services. Usually, they contain the company's credit, bankruptcy, and bank history. To make sure you are qualified, look for local copier leasing in Tucson. They would work with you to know what is fit for your office.
Choose the right copier.
Upon knowing that you are qualified, look for the right copier for you. Make sure that it is efficient and fit for your intended use.

If it is hard to decide, you can go through the following guide questions:
How much is the cost?
As stated in priceithere.com, the average cost of a copier lease is $195 to $950, depending on the speed, workload, and advanced features. It is no wonder why businesses choose to lease since there is no quality copier that could be paid off in such a small amount.
What is the recommended speed?
Copiers have their set of pages to be printed. The average speed of copiers is around 30ppm, with an estimated time of two seconds per page. This description is already perfect for companies or businesses that produce in mass with short texts in it.
Inkjet, Laser, or Digital Copier?
This is one of the most common questions in considering a copier. There are multiple reasons behind these which would be the best option.
The standard copier to be the best choice in the choices is the laser copier because of its high speed. Included in the factors is the use of material. Laser copiers use toner instead of ink, which results in high-quality prints while being cost-effective.
Look for a copier leasing company.
After deciding between leasing and buying, check if you are qualified. When choosing the right copier, you have to start looking for companies offering copier leasing services. You can go through their available models, service reviews and ratings from customers, and any company's possible history.
Once you find the company that would meet your needs, here are two important reminders:
Know their average contract
The average length in leasing a copier is up to 60 months. But, there are still companies that offer a shorter period, such as 24 months to 36 months. This all depends on your company until when they tend to keep on with the agreement.
Read the contract
Companies sometimes do not review the contract before signing. This is one of the major mistakes when considering a copier lease. This may result in some copier services to put agreements you do not need. An example of this is automatic renewal after the contract expires without your approval.
Availing a copier leasing service is an essential investment for every business. Hence, it is a must for this matter to go through every step with care to protect the quality of working your business offers.
If you are in Tucson and you are looking for a Copier in Tucson for your business, you may contact Clear Choice Technical Services in Tucson. You can ask about Copier Leasing Services in Tucson, Copier rental services in Tucson, and Copier Repair in Tucson.