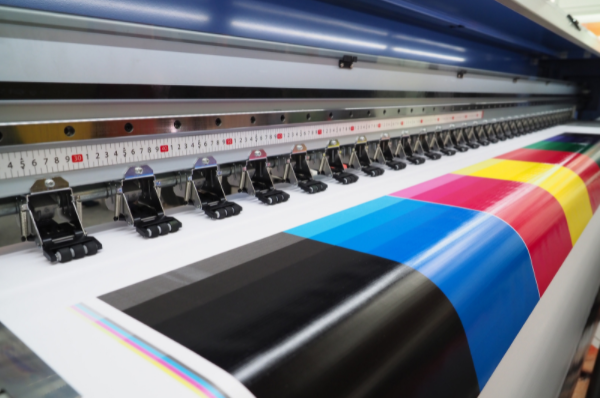 If you are looking for a printer that can handle massive documents like posters and other promotional materials, then a massive format printer is needed.
Format printers are specialized devices that can cost a lot but there are dealers that are willing to lease their format printers to help you with your businesses.
Massive format printers are used not just for marketing and for promotional materials like posters, but it is also used for blueprints, plans and technical data too. They work just like how normal printers work but on a much larger scale.
Large format printers are not just about scaling up the technology as much as preserving the detail and making sure that it remains clear and crisp, no matter how large the paper size that you are working with.
Best format printers for those on a budget
Here are the top 5 best format printers that are perfect for those who are on a tight budget:
Epson Expression Photo XP-15000 Wi-Fi Printer
There are a lot of budget models targeted at larger photo printing, but the Epson Expression Photo XP-15000 is definitely one of the stronger models out there
The printer has a wider range of ink colors for high quality color printing, including the new red and gray color range. It can handle borderless prints of up to 13″ x 19″ in size at an amazing 5,760 x 1,440 dpi.
While it can handle monochrome document printing too, this can be an overkill, especially when considering the high-running costs that are involved in replacing the inks.
HP DesignJet T120
The HP DesignJet T120 is the entry-level printer for the Hewlett-Packard large format printer range. It can print from rolls and from sheets of up to 24″ wide all in full color.
Color range is good, given the standard CMYK set of cartridges that it has, which can be easily replaced from the front. This makes the HP DesignJet T120 a great all-rounder, for printing photos, diagrams as well as documents across a broad range of needs. With a print resolution of 1,200 x 1,200 dpi, this printer can get to print to a high enough quality for most needs.
HP Designjet Z9+ PS Colour Inkjet Printer
The HP DesignJet Z9+ is the leader of the next stage up in large format printers, being able to handle prints of up to 44″., and a set of 9 ink colors.
While the number of ink types is not as high as the Canon printer, HP covers this through advances in printhead technology and HP Pixel Control, which then aims to ensure that print quality is rich and is sharp in both color and detail. It also has its own built-in spectrophotometer to reduce the need for reprints. The printer does deliver on exceptional high-resolution prints.
Epson SureColor P20000
The Epson Surecolor range excels when it comes to print quality, and the Epson Surecolor P20000 is no different. The printer is designed and it can handle mammoth color prints of up to 64″, it can also work with everything from cut sheets to rolls, plain papers to photographic, and even poster boards.
Canon imagePROGRAF PRO-1000
The very flexible photo printer will deliver anything from a 6×4″ glossy print, right up to a borderless matt-finish A2 poster. It achieves a professional grade photo finish by utilizing twelve separate inkjet cartridges.
Users can see and access the twelve shades from the front of the machine and you can also replace them one at a time, instead of having to purchase a whole new set when one runs out.
Conclusion
The most important consideration when choosing a massive format printer is what support that you can get from the dealer. If you are in Tucson and you're looking for a Copier for your business, you may contact Clear Choice Technical Services in Tucson. You can ask about Copier Leasing Services in Tucson, Copier rental services in Tucson.