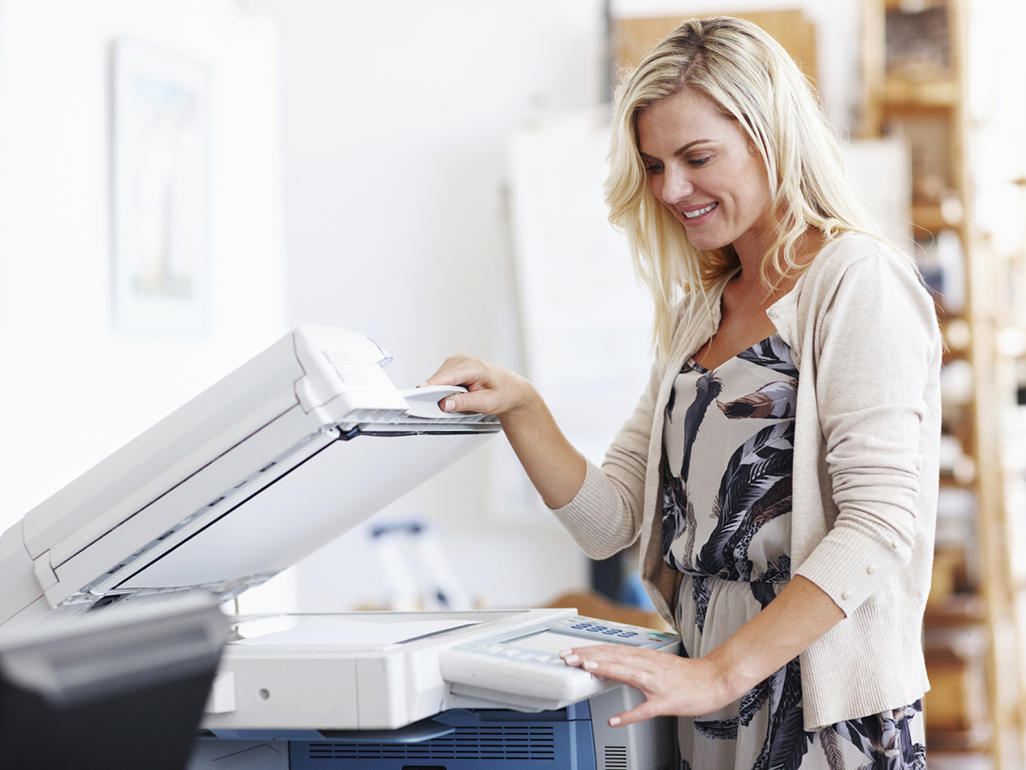 It all started from an invention of Sharp company founder Tokuji Hayakawa of a snap belt without fastening holes required. Sharp became a manufacturer of things that others would imitate. They were up to date of the equipment of each generation and made sure to produce high quality products.
From Japan, it expanded abroad where it built its first overseas base in the United States. It continued to thrive until present time. If you're a person who wants to learn more about Sharp's copy machine and how much it costs, you came to the right place.
Price is one of the leading factors that cannot or can motivate the customers to purchase the product. Multifunction printers are also referred to as a copier machine such that it has the same function, but with additional features.
Sharp has a three line multifunction printer series that also implies certain price statements.
Essential Series – As the name suggests this series provides you the essential, basic functions that are best for expanding businesses.
Advanced Series – This is intended for businesses that are already well-built and knows what they need for paperwork and the flow as well. It is powered by a solution integrated system that shows how advanced it is from other models and series.
Pro Series – If your business environment is fast-paced, this series is the best line of copy machines you should choose from as it specializes in it.
Copier machines are more likely to be leased rather than purchased such that it has greater benefits, and lower cost. The following are multifunction printers that you can lease for about $90-$600.
Monochrome Multifunction Printers
If you want to cut the costs down and don't need much colored printing then, a monochrome printer is the one for you. The Sharp Black and White offers the ideal service for a medium to a large workgroup size.
You can either get a built in keyboard for this copier, or a touchscreen to make data and operations easier to handle. Of course, these are sets of additional features that will also add up to its cost.
Sharp's MX-M3071 is a great choice for monochrome multifunction printers. If you plan to lease it, it could cost up to $500.
Colored Multifunction Printers
If you need more than just the plain black and white, then skip the first option. Sharp does not only offer you monochrome printers but also those that can print colored ones depending upon your need of it. Some Colored MFP offers organizing features such as stapling and sorting.
These are additional features you may want to add if it is essential to your business. This is where the price varies as well. A MX-3071 is a Sharp color multifunction printer that can cost you up to $600 monthly lease.
Here are other features you may wish to add for your MFP customization:
Voice detecting commands – This works just like how Alexa and Siri are used for. Since MFPs can be wireless and connected through the internet, you may also ask for certain info from them such as the weather, etc.
Advanced Scanning Features – This will help you easily transfer data after it is scanned, whether through mail, etc. You can also perform duplex scanning to save time.
Open System Architecture – This can provide you applications that address your specific needs.
Sharp multifunction printers offer you a whole lot of variety and productive functions to choose from which makes the price also vary.
CTA
If you are in Tucson and you are looking for a Copier in Tucson for your business, you may contact Clear Choice Technical Services in Tucson. You can ask about Copier Leasing Services in Tucson, Copier rental services in Tucson, and Copier Repair in Tucson.