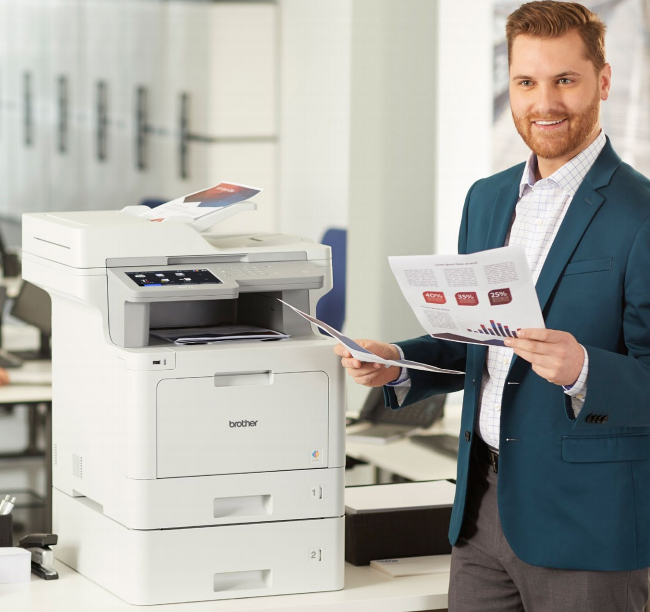 If you are the owner or if you decide what to buy for a company, you know that even the smallest cost-cutting methods make the most significant impact.

Creating guidelines for your office copying and printing allows you and your staff to budget more effectively as well as increasing employee productivity.

Set Office Copying and Printing Rules

Your whole staff needs to be on board when it comes to cut some office copier costs. It can't be a one-person job. Having company policies in place when it comes to using the office copier is a great first step to take. Some of the money-saving policies include printing in black and white or grayscale if possible. Make sure that large jobs are routed printers made for high volume jobs instead of slower jobs.

Also, print double-sided when possible to save money. If you only need part of a file printed, just select just those pages instead of printing the entire life and throwing the pages you do not need away.

Prevent the printing of personal documents. While printing one or two pages may not seem like an issue, this can get out of hand fast if it is allowed at all. It is also very important to make sure that every member of your staff knows how to properly use each function of the office copier and follow the cost-cutting policies that are in place.

Go digital if possible

Times have now changed, and the digital world continues to evolve each day. It might be difficult to make this adjustment at first. Still, an important rule on controlling printing costs is only to print documents when it is needed.

You can try to get into the habit of utilizing digital files whenever possible. So instead of printing out a schedule for everyone on your team, create a downloadable file that can be saved on each employee's laptop, desktop, or mobile phone. You can also print out one master copy of the schedule and hang it in your break room or a common area that everyone can see. 

Instead of printing out messages to send to other staff members, think about using a messenger system like Google Hangouts, Slack, or Microsoft Teams. You can even text them to communicate. 

Going digital enables you to save on office copier resources like ink, paper, and toner. It also means that you are putting less and wear and tear on your office copier. Less wear and tear means that the copier parts are less likely to malfunction and you need to repair or replace, as well as servicing less often, which then saves you money. 
Don't ignore copier machine messages

When a service light appears on the dashboard of your vehicle, you fix it right away. You may overlook it or ignore it for a week, but you can take your vehicle into the shop to get serviced. The same goes for your printer or copier.

Reading all of the copier alerts is an important way to help save money within the business. It may be tempting to press the dismiss button and move on, but doing that will cost you money. It is also very easy to just misprint a job or even print the same job numerous times due to toner, low ink, paper jams, or other errors. 

Make sure that all of the alerts are activated and that your team understands what each alert means and the steps that they should take to fix the problem. This removes frustration among your staff and it prevents someone from hitting the dismiss button because they do not know how to fix the issue. 
People go for copier leases to save money. Copier leasing can help you stick to your budget. There are numerous copier leasing services that you can avail of, and you can search for copier leasing in Tucson and other copier leasing services in Tucson.