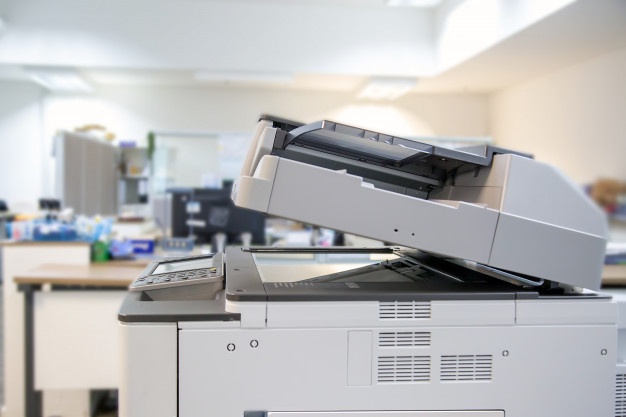 Copiers and printers nowadays are almost indistinguishable because of multifunctionality features. Due to this, standalone copiers become rarer. Technology is advancing quickly, so businesses must decide wisely. They must ask themselves, "Am I going to have a copier lease? Or should I just purchase a brand new one?" Purchasing a new machine is costly and may not be that efficient for business. For this reason, leasing becomes a better option, but another question may arise- is it a copier or a printer? The answer now lies here. Copier Leasing Services in Tucson will guide you in choosing the appropriate machine that will surely boom your business. 

One of the few things to bear in mind when choosing between copiers and printers is the existence of standalone and multifunction copiers. The difference between the two is that standalone copiers only perform the copy function whereas multifunction copiers function similarly to multifunction printers. Standalone copiers are ideal for law and accounting firms for they use a large volume of paper every day.

Comparing their functions
The function of a standalone copier is self-explanatory. Meanwhile, MFCs are networked and can perform various such as print, scan, and fax. On the other hand, MFPs generally designed with a multitasking mind. They can copy, scan, print, and fax. Also, they can create PDF from the scanned text, documents, or pictures. Consequent to this, the difference between MFCs and MFPs is more evident when you look at their features. Copiers are more suitable for document production and heavy use. They are designed to do heavy-duty work that can do some final touches such as binding and sorting. Printers are made for everyday office use. It can do regular scanning, printing, faxing, and copying. Knowing these things will help you choose which one is more suitable for your company's goals and needs. Should you have any more concerns, do not hesitate to call Copier Leasing Services in Tucson as they will be glad to assist you. 

To purchase or to lease
Most businesses always question themselves whether they should buy or lease. They think about which one is more economical and beneficial to their company. Now, get to know the pros and cons of copier leasing and purchasing. In purchasing copiers, there are some pros. It includes less paperwork and no monthly payment. Also, the machine becomes an asset to your company. Meanwhile, its cons are it uses liquid capital, it has no upgrade path, and it depreciates over time. 

On the other hand, the copier lease entails many pros. It is an efficient way to maximize the equipment without owning it outright. Some of the pros include low upfront cost, the fixed rental payment is fixed, flexible payments that may be structured depending on the needs of your business, tax-efficient, and upgradeable. In copier leasing, you will not be stuck with broken or old models. You have an option to upgrade your equipment when the agreement expires without paying additional fees. It also frees up funds and allows you to use them for more practical and beneficial functions. Knowing these advantages, take a look at the few cons of a copier lease. If your company has a poor credit rating, you may have a hard time getting a copier lease, but Copier Leasing Services Tucson, they have various and flexible proposals to cater to all their potential clients. Also, you should know that the equipment will never be yours. Lastly, some copier agreements have hidden clauses and fees. Be sure to always be keen and meticulous. 

Knowing the pros and cons of both purchasing and leasing a copier is very important in businesses. It is a way to save up money and put it to a more productive cause. Always lease when you have a choice.